Dorothy's WLA Journey 2: Uniform & Parade
This series of posts charts Dorothy Clayden's time in the Women's Land Army form 1942 to 1946. This second focuses on Dorothy's attendance at a WLA parade in Preston and shows the process of how the WLA allocated items of uniform.
---
In the Archives: Click here to see the different types of WLA badges.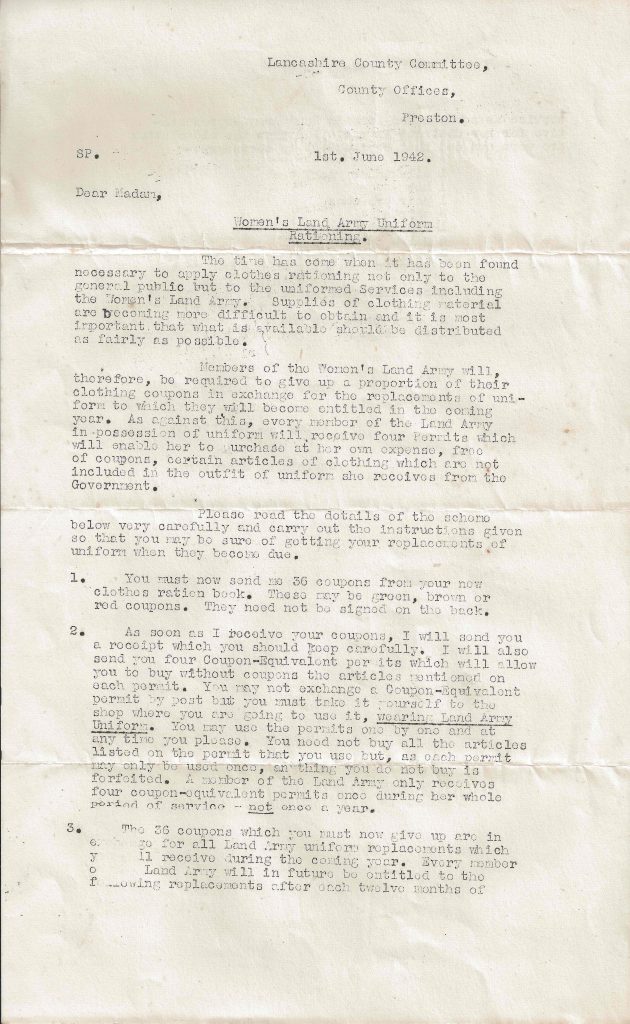 ---
See more here:
Dorothy's WLA Journey 1: Enrolment
Dorothy's WLA Journey 3: First billet in Shropshire
Dorothy's WLA Journey 4: 'Lady-Killer of Vermin'
Dorothy's WLA Journey 5: VE Day and Disbandment
---