The British Women's Land Army was first set up in January 1917 (World War One) and re-formed in June 1939 in preparation for World War Two.
As W.E. Shewell-Cooper wrote in 'Land Girl, A Manual For Volunteers in the Women's Land Army' (c.1940), 'The Women's Land Army is not for those who are already employed in agriculture, but for volunteers who are willing to make agriculture their wartime profession.'
And this was the case for over 200,000 girls, in the 1940s who did exactly that, some even serving after the war, up until November 1950.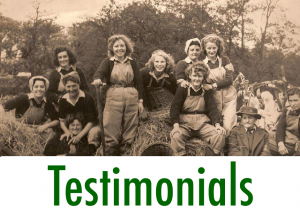 ---